"Success is going from failure to failure without loss of enthusiasm."
Winston Churchill.
Since 2011, we at ZIGPOS have been stirring up the market around RTLS. Starting as a spin-off of the HTW Dresden's Faculty of Electrical Engineering, going beyond the double-digit number of employees to the first major international customer. It was a long, hard and exhausting journey, with many headaches and fear of failure, but just as much a time filled with experiences, joy and triumph. In short: it has been worth it. Looking back at all that happened in 10 years makes you realise what you have already achieved.
ZIGPOS was founded in 2011 with Erik Mademann and Christoph Götze, who are still active in the management today. Since the beginning, the company has grown steadily. In 2013, the first order was placed abroad, and many more followed. Business trips to all parts of the world became our daily business and the team expanded with more and more people.
A milestone was reached in 2019 when TRUMPF acquired a 25.1% stake in the company.
But one thing has remained to this day: The feeling of a start-up's spirit of optimism. The flexible, friendly and respectful company culture is constantly being lived out, and you feel like part of a big family. You celebrate success together and build each other up again in bad times. Cohesion, the best technical expertise and the pursuit of something great, that is our recipe for success.
At this point, we would also like to thank all our employees, whose personality and work make the company what it is.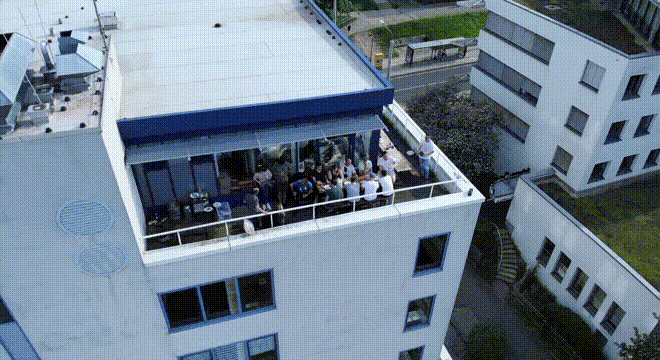 Cheers for the next 10 years of ZIGPOS!